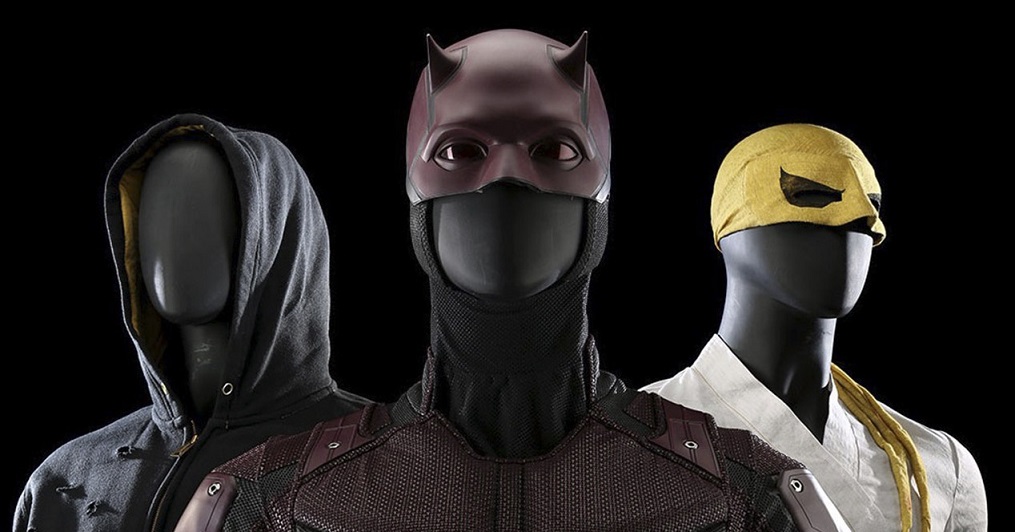 Marvel Television Live Auction comenzó en el día de ayer una subasta que durará hasta el día jueves y que contará con diferentes objetos y trajes utilizados en las series de Marvel/Netflix Daredevil, Iron Fist y Luke Cage.
La subasta cuenta con más de 150 lotes e incluye cosas como las tarjetas de Nelson & Murdock, las gafas clásicas de Matt Murdock o los carteles de protesta contra Wilson Fisk en la serie de Daredevil. Obviamente los objetos más demandados y que alcanzarán los precios más altos son los trajes, entre los que se incluyen el que utilizó Benjamin Pintdexter cuando fingió ser Daredevil y el que llevó Charlie Cox en el último episodio de la serie.
Los objetos de Luke Cage y Iron Fist incluyen el traje de rescate que utilizó Luke al comienzo de su serie y la máscara amarilla que utilizó Danny Rand en el segundo episodio de la segunda temporada.
Si están interesados en la subasta, deberán saber que a unas horas de comenzarla, dos showrunners de Daredevil se convirtieron en los compradores de 2 de los trajes de la serie. Por un lado, Steven DeKnight compró por 55.000 dólares la primera iteración del traje rojo, adquisición que expondrá en las oficinas de DeKnight Productions.
For those of you who don't know, they're auctioning off props from the Marvel Netflix shows today. And I'm happy to report that this bad boy is coming home to live at the offices of DeKnight Productions, where it belongs! pic.twitter.com/YX59pvm8lD

— Steven DeKnight (@stevendeknight) August 12, 2019
Por otra parte, Erik Oleson compró por 77.000 dólares el último traje que utilizó Daredevil al final de la serie, durante la pelea entre el Hombre sin miedo y Wilson Fisk.
I just bought Matt's final fight costume for 7750 bucks. My girlfriend is going to kill me!

— Erik Oleson (@erikoleson) August 13, 2019