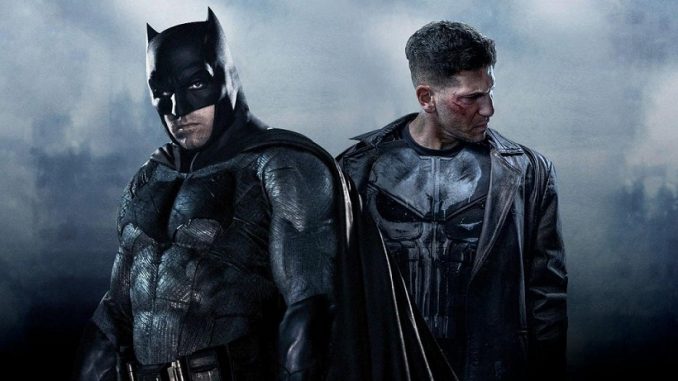 En una reciente entrevista, Ben Affleck volvió a hablar sobre el film en solitario de Batman y actualizó un poco en qué punto se encuentra:
"La pasada noche pasé tiempo trabajando en el guión. Estoy de forma intensiva intentando conseguir el modo adecuado. No es el tipo de película con la que puedes fallar y pasar desapercibido. Tienes que estar realmente seguro de que tengo algo en lo que confíe realmente antes de seguir adelante."
Como todos sabemos Ben Affleck está presentando su nuevo film The Accountant donde comparte pantalla con Jon Bernthal, quien interpreta a The Punisher para la competencia y comentó durante la entrevista -que dejamos al pie de la nota- sobre quién ganaría en una pelea entre Batman y Punisher. Por otro lado, bromea con otra compañera de set, Anna Kendrick, haciendo referencia a que podría interpretar a Barbara Gordon / Batgirl.
Parece que de alguna manera se las estan ingeniando para ver qué reacción tiene el público ante la posibilidad de unir al Universo Extendido de DC a Anna Kendrick y darle un papel importante como Robin o Batgirl, además de testear qué personaje desearían ver en la cinta.