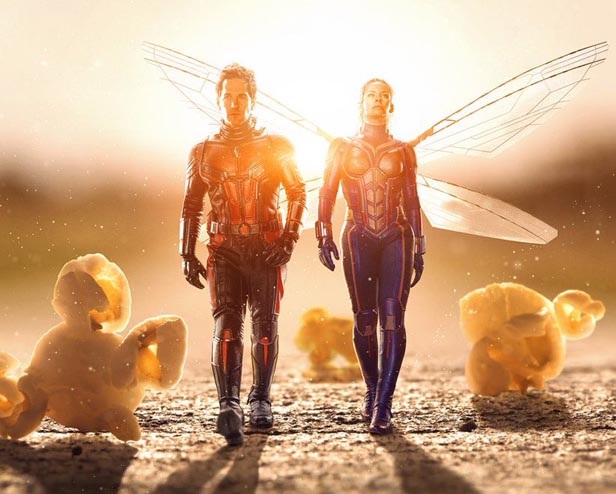 A muy poco del estreno mundial de Ant-Man and the Wasp, Marvel Studios ha compartido un nuevo poster de la cinta y trailer promocional para TV.
En este nuevo material, podemos tener un vistazo a detalles sobre la trama que no habíamos visto antes como por ejemplo el hecho de que Scott Lang lleva 2 años bajo arresto domiciliario, a la vez que parece no haber visto a Hank Pym o Hope Van Dyne durante ese tiempo, lo que explicaría por qué ella está enojada por su participación en los eventos de Captain America: Civil War.
Respecto al nuevo poster llega de la mano de Fandango y podrá ser adquirido de forma gratuita por todos los fans que compren las entradas para la película utilizando esta plataforma. En este nuevo video promocional podemos ver a nuestros protagonistas en el Reino Cuántico mientras intentan encontrar a la perdida Janet Van Dyne.