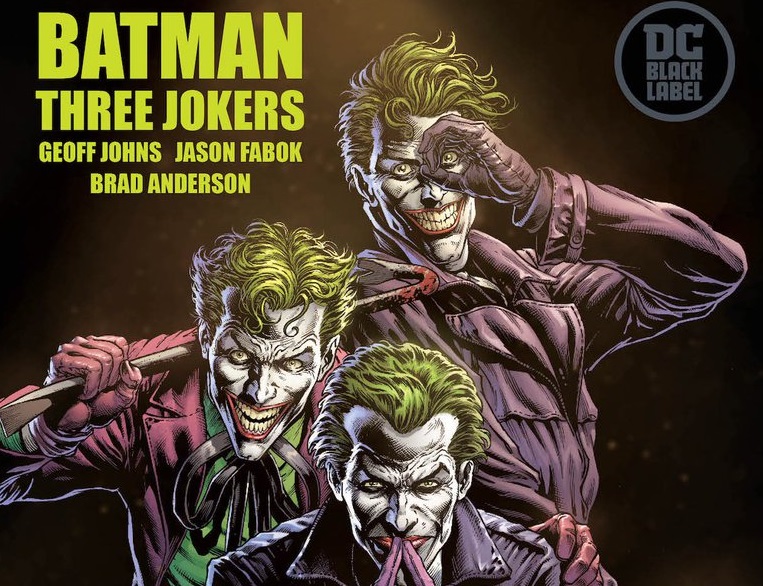 La San Diego Comic Con es una máquina de generar noticias y en esta oportunidad DC Comics reveló algunos detalles nuevos sobre el título Batman: Three Jokers de Johns, Fabok y Anderson.
El primer punto es que la serie ya está confirmada para publicarse bajo el sello de Black Label, aunque obviamente seguirá conectada con el universo actual.
Por otra parte, el guionista Geoff Johns terminó con las especulaciones que afirmaban los tres Jokers son versiones diferentes del villano procedentes de mundos alternativos, diciendo que estamos ante una historia muy real y emocional.
Además, revela que los 3 héroes principales de la historia serán aquellos que más han sido afectados por el Joker: Batman, Barbara Gordon y Jason Todd, a la vez que indica que el misterio principal del arco argumental conecta a Bruce Wayne con el Joker de una forma que cambiará su relación para siempre.
Como si esto fuera poco, tenemos un nuevo vistazo al gran trabajo de Jason Fabok para la serie, con guiños muy marcados a Batman: The Killing Joke y Batman: A Death on the Family.
THREE. JOKERS. This is not a drill. @geoffjohns reveals the first look at all three Clown Princes of Crime together in the #DCBlackLabel book, art by @JasonFabok and @bdanderson13! #DCSDCC pic.twitter.com/lDBMf95xJ9

— DC (@DCComics) 19 de julio de 2018