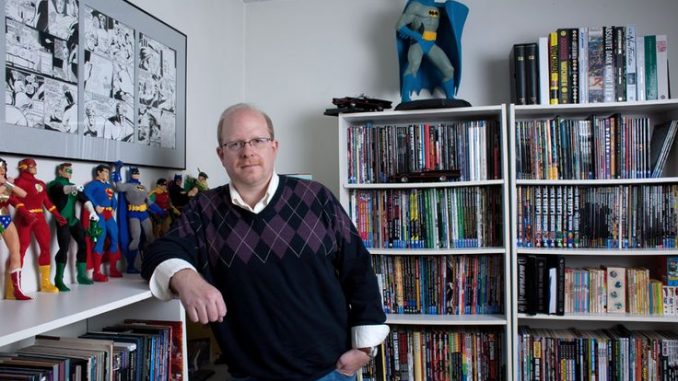 En últimas declaraciones, el guionista Mark Waid hizo saber que en 2022 regresará a DC Comics. Será su primera aparición en la compañía desde que la abandonó en 2008, para asumir el cargo de Jefe Editor de BOOM! Studios.
Si bien Mark Waid tuvo una historia el año pasado en Dark Nights, Death Metal, The Last Stories of the DC Universe Nº 1, no trabajó con DC desde el año 2008, ya que el proyecto de Batman que se publicó en 2009, había sido preparado con antelación.
Cabe recordar que Waid se convirtió en editor de DC a finales de los 80s. No tardó en convertirse en uno de los guionistas más importantes de la Editorial, predominio que ostentó durante dos décadas. Entre sus trabajos más destacados, debemos incluir su etapa mítica en The Flash, la producción de Kingdom Come junto a Alex Ross, 52 junto a Geoff Johns, Grant Morrison, Greg Rucka y Keith Giffen, y el nuevo origen de Superman en Superman: Legado. Sus últimos proyectos para DC fueron un reinicio de Brave and the Bold y un breve regreso a The Flash.
¿Cuál será el proyecto de Waid en su nuevo arribo a DC?