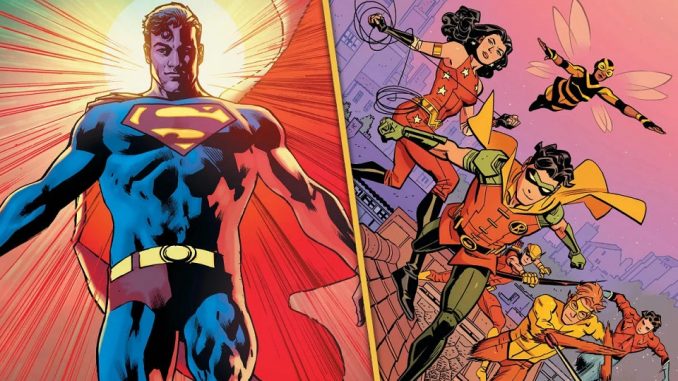 DC ha revelado que el guionista Mark Waid y la dibujante Emanuela Lupacchino colaborarán en una nueva serie spin-off llamada World's Finest: Teen Titans, derivada de la serie principal World's Finest liderada por Waid con Dan Mora y Tamra Bonvillain.
Además, Waid también lanzará una nueva miniserie del sello Black Label titulada Superman: The Last Days of Lex Luthor, en la que el dibujante Bryan Hitch explorará las diferencias filosóficas entre Superman y su mayor enemigo.
Ambos proyectos serán lanzados en julio de 2023.