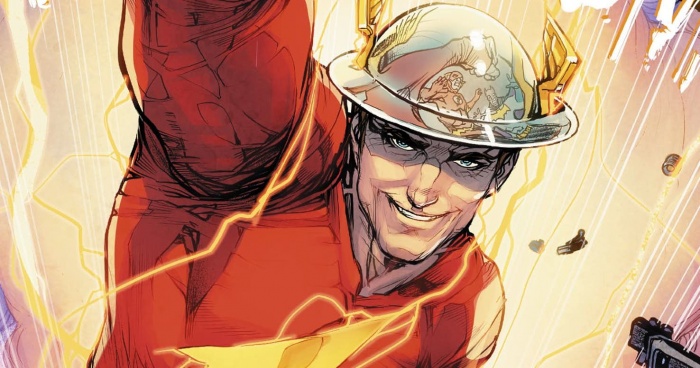 El conflicto de DC Comics entre Wally West y Barry Allen, Flash War, podría terminar incluyendo a un tercer velocista, Jay Garrick.
El dibujante de The Flash, Howard Porter, insinuó a través de twitter el regreso de Garrick con un GIF, donde muestra al Flash original atrapado en la Speed Force y teniendo en cuenta el texto que acompaña a la imagen, el héroe clásico no está en buena forma.
Poor Jay! pic.twitter.com/26uLSYkwlH

— Howard Porter (@MrHowardPorter) 28 de febrero de 2018
Recordemos que no hemos visto a Jay Garrick desde The Button, el crossover del año pasado entre Flash y Batman en el que se liberó de la Speed Force en intentó usar a Barry como su pararrayos del mismo modo que hizo Wally en el especial de Rebirth, aunque en esta ocasión lamentablemente no funcionó y desapareció.
El guionista Joshua Williamson y el dibujante Howard Porter llevan construyendo Flash War desde hace tiempo. Barry y Wally ya tuvieron problemas previamente, pero la discusión pronto se convertirá en un conflicto en The Flash Nº 47, que se publicará en mayo.