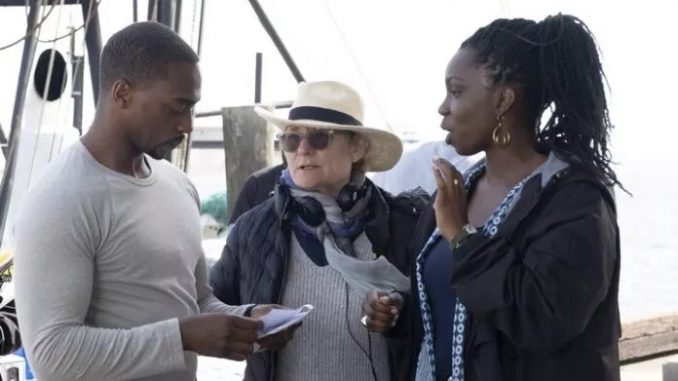 En las últimas horas, Disney y Marvel Studios han compartido una imagen desde el set de Falcon and the Winter Soldier donde podemos ver a Anthony Mackie junto a la directora Kari Skogland y la actriz Adepero Oduye.
Si bien la imagen podría no significar nada, lo que le da un nuevo valor es el texto que la acompaña, el cual confirma que Oduye dará vida a la hermana de Sam Wilson, Sarah Wilson.
Sin dudas quienes son fans de los comics saben que Sam tiene una hermana menor llamada Sarah, y el hecho de que la veamos en la serie, nos confirma que veremos más sobre el pasado de Falcon.