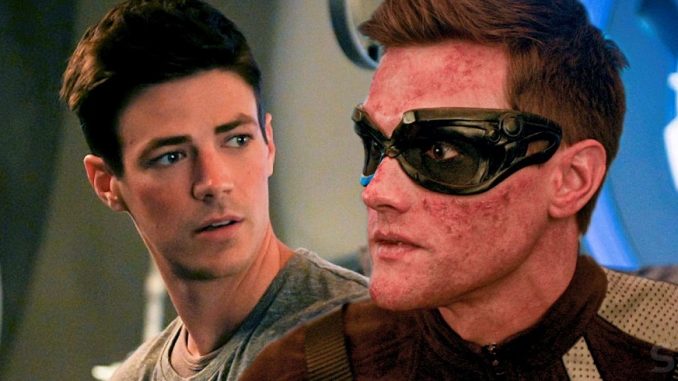 La cadena CW decidió despedir a Hartley Sawyer, quien da vida a Ralph Dibny / Elongated Man (Hombre Elástico) en The Flash desde la Season 4, luego de revelarse varias publicaciones racistas y misóginas en Twitter que publicó antes de unirse al reparto de la serie.
La propia CW y los productores de Warner Bos. Televison y Berlanti Productions lo confirmaron junto al siguiente mensaje:
"Hartley Sawyer no regresará en la temporada 7 de The Flash. En cuanto a las publicaciones del señor Sawyer en redes sociales, no toleramos comentarios despectivos cuyo objetivo sea una raza, etnia, origen nacional, género u orientación sexual. Esos comentarios son antiéticos para nuestros valores y políticas, que se esfuerzan por promover y hacer evolucionar un entorno productivo, seguro e inclusivo para nuestros trabajadores.
"Hartley Sawyer will not be returning for Season 7 of 'The Flash.' In regards to Mr. Sawyer's posts on social media, we do not tolerate derogatory remarks that target any race, ethnicity, national origin, gender, or sexual orientation. Such remarks are antithetical to our values and polices, which strive and evolve to promote a safe, inclusive and productive environment for our workforce.""
Cabe mencionar que las publicaciones en cuestión datan principalmente de 2012, 2013 y 2014. No las vamos a compartir aquí por razones obvias, pero se pueden encontrar fácilmente en las redes sociales.
En cuanto a esta situación, el propio actor publico su descargo a través de su cuenta de Instagram donde, a través de una imagen con texto, pide perdón a todo el mundo sintiéndose arrepentido y avergonzado de su actitud.