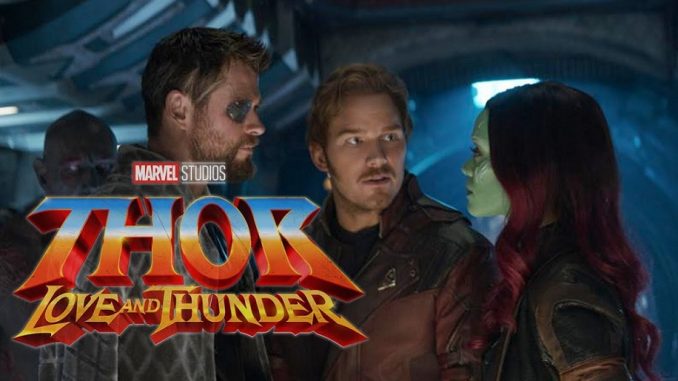 Luego del final de Avengers: Endgame, donde vimos a Thor yéndose con los Guardianes de la Galaxia en su nave, fue natural pensar que el Dios del Trueno se uniría a sus aventuras para Guardians of the Galaxy Vol. 3. Sin embargo, todo lo que sucedió con James Gunn y el anuncio para antes de Thor: Love and Thunder, tiró la idea a la basura.
Ahora, según revela Vin Diesel (voz de Groot), serán los Guardianes de la Galaxia los que aparecerán en Thor: Love and Thunder y no al revés.
"Estoy esperando y emocionado por que mi amigo James Gunn lo clave con esta. Tomó al Suicide Squad así que está a punto de embarcarse en ella. Thor también, el director me habló sobre que Thor incorporará a algunos de los Guardianes de la Galaxia. Eso será muy interesante, nadie lo sabe, quizás no debería haber dicho nada."
Esto obviamente puden enlazarlo con la partida de Thor junto a los Guardianes al final de Endgame y le daría un cierre a esa situación que vimos en el film.