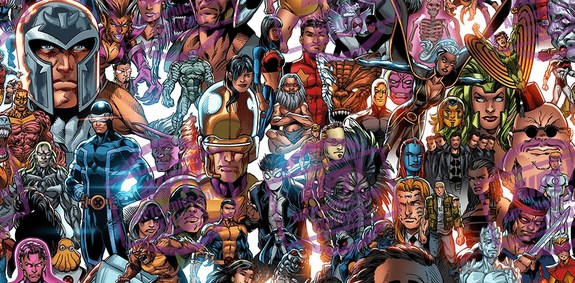 Jordan D. White, editor de los X-Men, reveló que Marvel Comics está trabajando en un crossover de la línea Dawn of X, con grandes planes para los mutantes que verá la luz en el próximo mes de Diciembre de 2020.
Lamentablemente, más allá de la confirmación, Jordan no reveló detalles específicos sobre el evento:
"Hemos anunciado un par de series nuevas, y tenemos unas cuantas más por anunciar. Tenemos un gran crossover de X-Men en el que estamos trabajando y por el que estoy muy emocionado. De hecho tenemos algunos planes para el próximo diciembre que son realmente divertidos, si salen de la forma que queremos que salgan."
En estos momentos, la línea de Dawn of X incluye las series de X-Men, Excalibur, Marauders, X-Force y New Mutants. Según se ha anunciado ya, en los próximos meses llegarán Wolverine, Fantastic Four/X-Men, Hellions, Cable, X-Factor, X-Corp, una serie de Moira McTaggert y X-Cellent, aunque no todas han sido solicitadas.