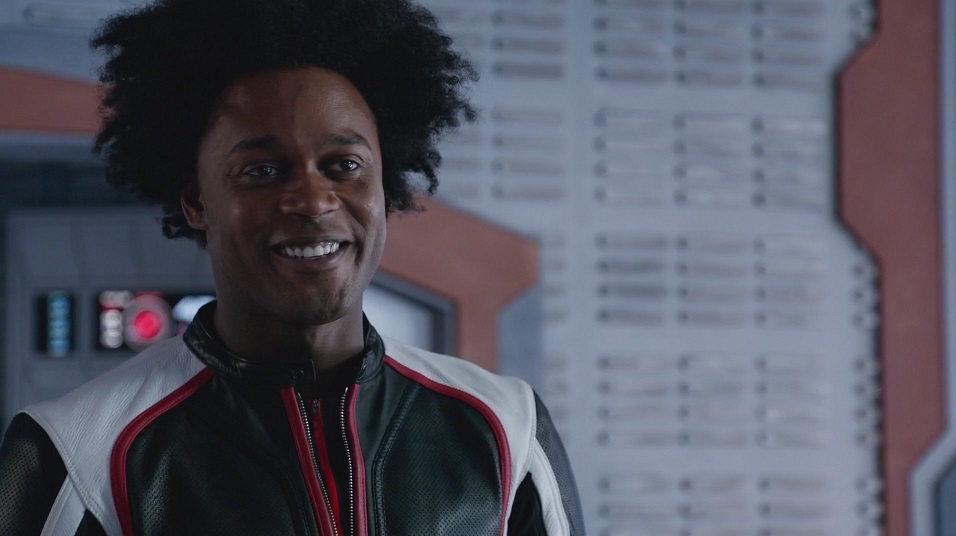 Debemos recordar que la serie de Arrow llegará a su final durante este año, pero tal parece que uno de sus personajes podría continuar en el Arrowverse y en un papel activo.
Poniendonos un poco en contexto, Eric Wallace (actual showrunner de The Flash) escribió historias para una corta pero aclamada serie de comics protagonizada por Mr. Terric. Ahora, con el inminente final de Arrow, ha revelado que le encantaría rescatar al personaje que interpreta Echo Kellum y sumarlo al Team Flash:
"Estuve hablando con Marc Guggenheim sobre esto hace un par de semanas. Le dije, '¿Cómo puedo tomar prestado a Mister Terrific y conseguirlo para The Flash durante un tiempo? Porque me encanta realmente este tipo'. No estoy diciendo que eso vaya a pasar de forma inmediata, pero ciertamente lo voy a intentar."
Con la salida de Cisco del equipo y de la serie, la llegada de un personaje como Mr. Terrific encajaría perfecto para ocupar ese hueco cientifico y de campo.