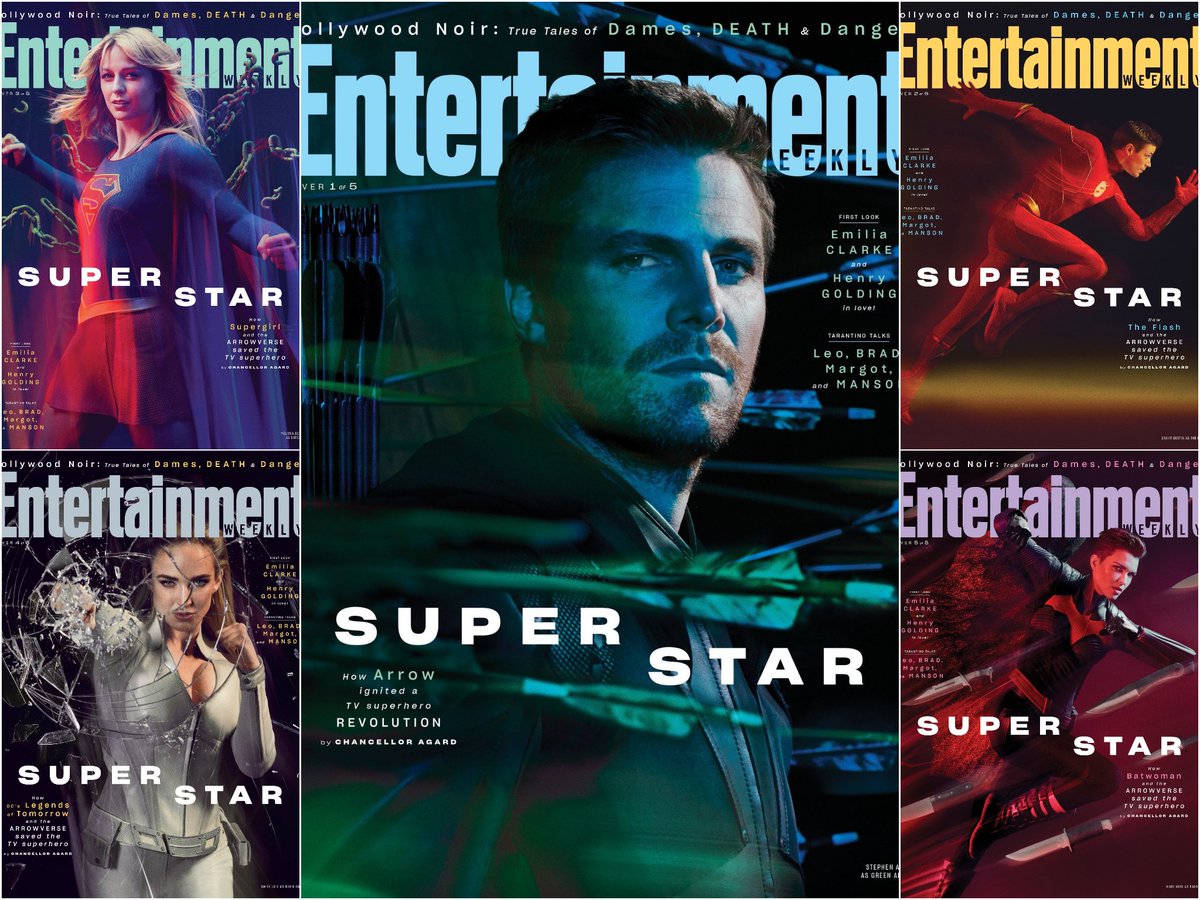 En una edición especial anual con motivo de la San Diego Comic Con 2019, Entertainment Weekly lanzó 5 portadas protagonizadas por las estrellas de las series actuales del Arrowverse y la llegada de Batwoman, así como también imágenes exclusivas de los protagonistas.
En las portadas podemos ver a Stephen Amell como Arrow, Grant Gustin como The Flash, Melissa Benoist como Supergirl, Caity Lotz como White Canary (representando a Legends of Tomorrow) y Ruby Rose como Batwoman.
Además, llegan algunos comentarios de los protagonistas y el mismo Greg Barlanti, junto a fotos individuales de los personajes anteriormente mencionados.
Caity Lotz dijo:
"Definitivamente hay algo especial en el Arrowverso. Lo ves en su poder de permanencia y las series que han nacido fuera de él. Creo que realmente necesitamos héroes en este momento, y creo que nos inspira a ser mejores".
Grant Gustin:
"Es bastante ambicioso lo que tratamos de lograr semanalmente, cada serie individualmente. Hacer algo como esto en TV y tratar de establecer un estándar de lo que se puede hacer es muy especial".
Greg Berlanti:
"Estábamos decididos a mostrar que podíamos hacer en TV lo que hacían en cine cada seis meses (…) Cuando se trata de crear un universo, la gente trata de correr antes de poder caminar. La clave es que lo construyas poco a poco".