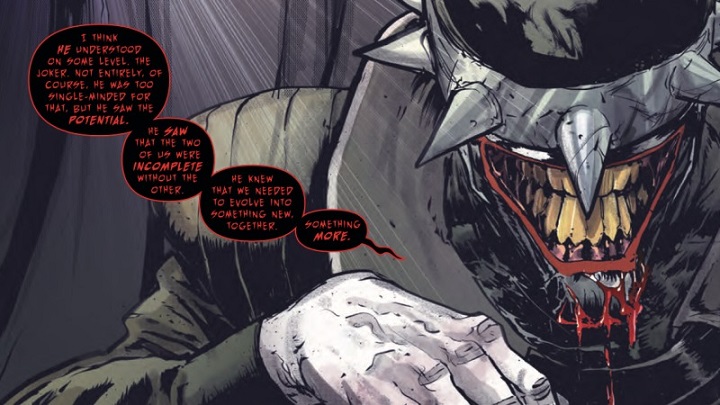 Si bien la serie iba a finalizar el próximo 12 de junio con el #6, parece que The Batman Who Laughs contará con un número más.
Con guión de Scott Snyder, The Batman Who Laughs #7 continuará explorando sobre la nueva dinámica de Batman/Superman, a la vez que incluirá Batman Who Laughs y los nuevos Seis Secretos como antagonistas.
Por el momento, la fecha de lanzamiento de The Batman Who Laughs #7 aún no ha sido anunciada, pero se ha confirmado que el lanzamiento de Batman/Superman #1 será para el mes de agosto.