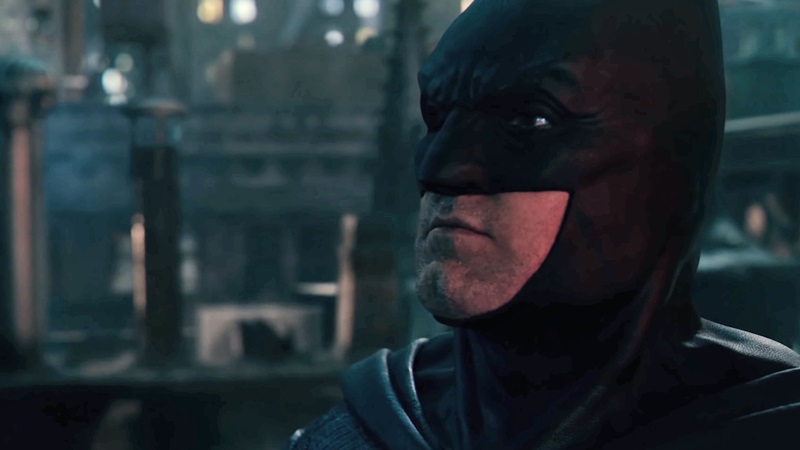 Finalmente Affleck confirma que no regresará para la próxima cinta de Matt Reeves en el papel de Batman, algo que especulabamos pero no estaba confirmado oficialmente.
Por un lado, Deadline confirmó esta noticia a la vez que aseguró el 25 de junio de 2021 como la fecha de estreno de la cinta protagonizada por un Bruce Wayne más joven.
Si quedaban dudas, Ben Affleck aprovecho para felicitar a Matt Reeves sobre el futuro estreno de The Batman para el 2021 con el siguiente mensaje:
"Emocionado por 'The Batman' en el verano de 2021 y por ver la visión de Matt Reeves hacerse realidad"
Excited for #TheBatman in Summer 2021 and to see @MattReevesLA vision come to life. https://t.co/GNgyJroMIO

— Ben Affleck (@BenAffleck) 31 de enero de 2019
Cabe destacar que Ben Affleck, luego de su interpretación del personaje en Batman v Superman, Suicide Squad (cameo) y Justice League, iba a protagonizar y dirigir The Batman, pero debido a diferencias creativas y problemas personales decidió apartarse del proyecto/papel, dando lugar a la llegada de Matt Reeves al banquillo de director.
De todas formas, tendremos la cinta de un Batman más joven, con un tono más noir y explotando al máximo las habilidades como detective de Batman y de su galería de villanos.