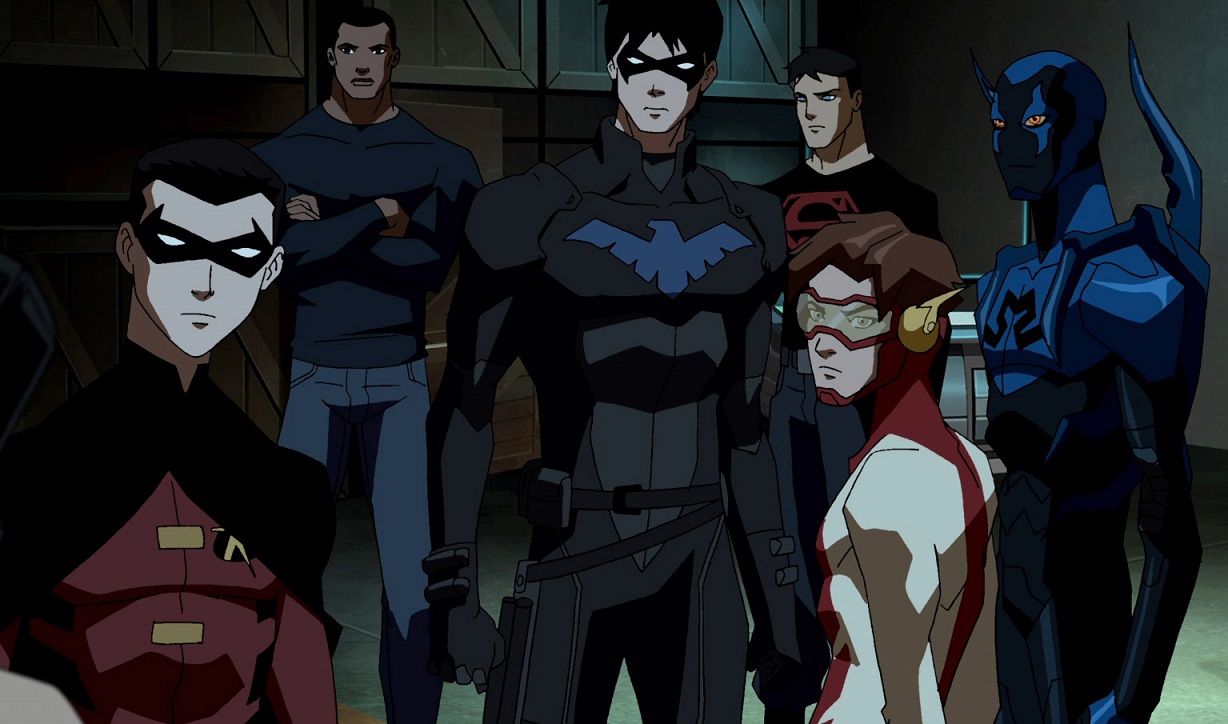 La esperadísima tercera temporada de Young Justice: Outsiders parece que ha llegado con un gran easter egg por parte de sus creadores.
Si bien solo tenemos 3 episodios disponibles en la plataforma DC Universe, el sitio de YoungJustice.tv ha publicado la lista con los 26 episodios de la temporada. Desde el primer vistazo no encontramos nada raro, pero si agudizamos un poco, podemos ver que esconden una gran referencia al Universo DC Comics.
Según el sitio, los títulos de cada episodio son:
1 – Princess All
2 – Royal We
3 – Eminent Threat
4 – Private Security
5 – Away Mission
6 – Rescue Op
7 – Evolution
8 – Tryptych
9 – Home Fires
10 – Exceptional Human Beings
11 – Another Freak
12 – Nightmare Monkeys
13 – Ture Heroes
14 – Influence
15 – Leverage
16 – Illusion of Control
17 – First Impression
18 – Early Warning
19 – Elder Wisdom
20 – Quiet Conversations
21 – Unknown Factors
22 – Antisocial Pathologies
23 – Terminus
24 – Into the Breach
25 – Overwhelmed
26 – Nevermore
El easter egg llega cuando tomamos la primer letra de cada título, lo que forma la frase "Prepare the Anti-Life Equation", lo que claramente hace referencia a la fórmula matemática que a menudo es perseguida por el malvado señor de Apokopolis, Darkseid. La Ecuación Anti-Vida es quizás uno de los objetos más poderosos del Universo DC, garantizando a su usuario el control de todo ser vivo consciente como maestro de todo el cosmos.
Este mensaje podría ser un adelanto de lo que vendrá, seguramente el regreso de Darkseid a la serie.