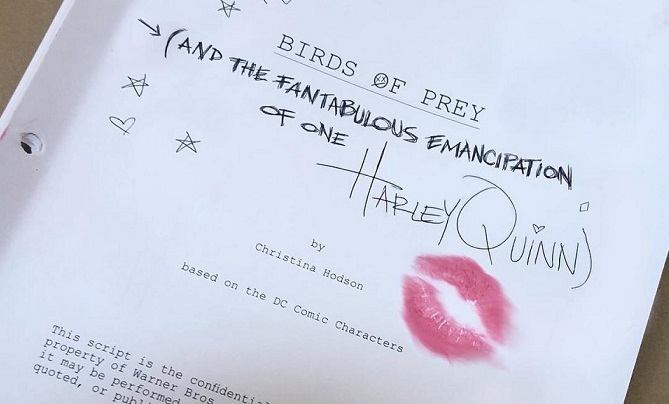 En las últimas horas, Margot Robbie confirmó a través de sus redes sociales el título oficial de Birds of Prey.
Luego de su debut como Harley Quinn en Suicide Squad, Margot Robbie publicó en su Instagram la primera página del guión de Christina Hodson, revelándose el título completo el cual será Birds of Prey (And the Fantabulous Emancipation of One Harley Quinn).
Por si quedaban dudas, más tarde la Warner Bros. lo confirmó a través de su cuenta de Twitter.
?? @MargotRobbie #BirdsofPrey (And The Fantabulous Emancipation of one Harley Quinn) hits theaters 2.7.20. pic.twitter.com/TDFRgwmPJA

— Warner Bros. Pictures (@wbpictures) 20 de noviembre de 2018