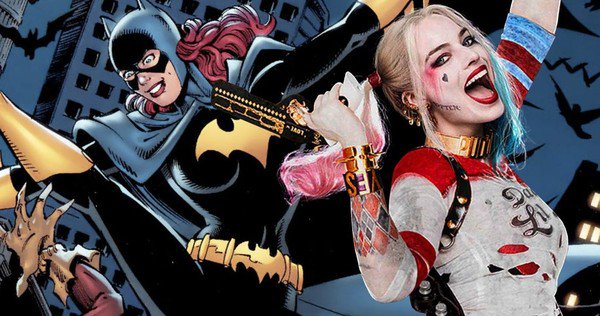 Ayer comentabamos que la Warner Bros. ya tendría una directora para llevar adelante la cinta de Birds of Prey y Margot Robbie, con su Harley Quinn, no sería la única atracción del film ya que tendremos el debut de Batgirl.
Por su parte, Variety afirma que la Warner Bros. estaría desarrollando dos guiones y los únicos personajes que repetirían su presencia en ambos serían Harley Quinn y Batgirl. En cuanto al resto del equipo, cambiaría dependiendo del guión y aún no se sabe si todo esto es cosa de Christina Hodson o la WB contrató a otro guionista.
De todas formas y como anunciamos en la nota anterior, afirman que el estudio no está dejando de lado Suicide Squad 2 sino que planean rodarla luego de Birds of Prey y considerando que Harley estará allí, es lógico que algún evento la termine relacionando con el Escuadrón.
Justin Kroll compartió en su twitter:
"Un par de detalles sobre Birds of Prey que he descubierto desde que ha salido Cathy como directora. Hay dos versiones del guión, la única constante que se repite es la presencia de Harley y Barbara Gordon. El resto de personaje son diferentes en ambos guiones."
Couple of BIRDS OF PREY tidbits I've learned since the Cathy has come on as director. There are two versions of script, only constant is Harley and Barbara Gordon in both. remaining characters different in both scripts.

— Justin Kroll (@krolljvar) 19 de abril de 2018
"También he escuchado la ligera posibilidad de que Suicide Squad 2 se ruede casi inmediatamente después del rodaje de Birds of Prey."
Couple of BIRDS OF PREY tidbits I've learned since the Cathy has come on as director. There are two versions of script, only constant is Harley and Barbara Gordon in both. remaining characters different in both scripts.

— Justin Kroll (@krolljvar) 19 de abril de 2018