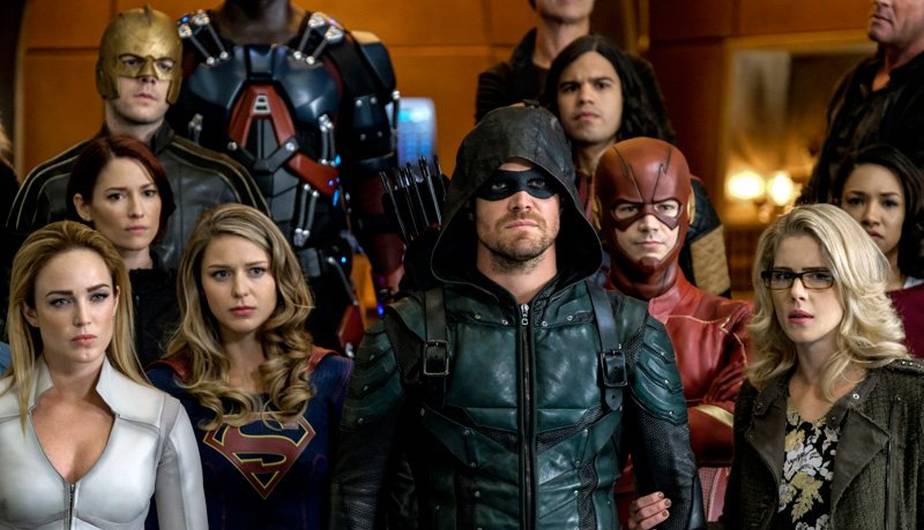 La CW confirmó que renovará 10 de sus series actuales para una nueva temporada, entre las que incluyen Arrow, The Flash, Supergirl, Black Lightning, Legends of Tomorrow, Riverdale, Supernatural y más.
Supernatural, tendrá su temporada 14 y se convierte en la serie de mayor duración en la historia de la CW y The WB.
Por el lado de las series de superheroes de Greg Berlanti, las 5 series actuales tendrán su nueva temporada con Arrow en la Season 7, The Flash y la Season 5, Supergirl y Legends of Tomorrow con la Season 4 y por fuera del Arrowverse tendremos la Season 2 de la nueva Black Lightning, la cual esperamos que tarde o temprano se termine sumando al mismo Arrowverse. A su vez, cada cuenta oficial de estas series compartió un poster promocionando sus nuevas temporadas y que les dejaremos al pie de la nota.
Otras renovaciones incluyen a Riverdale, que regresará para la Season 3, la serie de primer año Dynasty, Crazy Ex-Girlfriend, que ha sido renovada para la Season 4, y Jane the Virgin, que ha sido renovada para la Season 5.
Por el momento quedan pendientes las noticias respecto a los destinos de Life Sentence, iZombie, The 100 y Valor.
Por otra parte, la cadena anunció que ampliará su horario de programación de horario estelar a seis noches, de domingo a viernes, a partir de octubre de 2018.