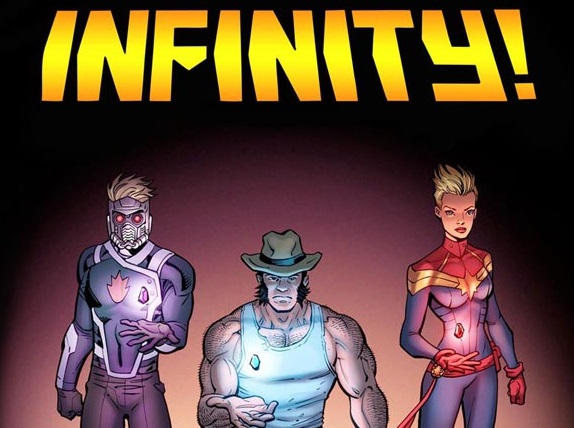 Sin dudas las Gemas del Infinito son en estos momentos un gran negocio para Marvel y mientras Thanos intenta juntarlas en el UCM, los comics han estado haciendo brillar las gemas luego de que en Marvel Legacy Nº 1 se revelara que el resucitado Wolverine posee una.
Y respecto a este tema, Marvel Comics ha lanzado una imagen promocional para su futura saga Infinity donde muestran 3 de las Gemas del Infinito flotando sobre las manos extendidas de Logan, Star-Lord y Captain Marvel. Junto a los 3 personajes, se encuentra la frase "Tienen el Infinito. La cuenta atrás comienza en febrero."
Por otra parte, la nota de prensa identifica las tres gemas como la Gema de Poder (revelada como una enorme pieza de roca en Guardians of the Galaxy Nº 147), la Gema de Espacio y la Gema de Realidad.