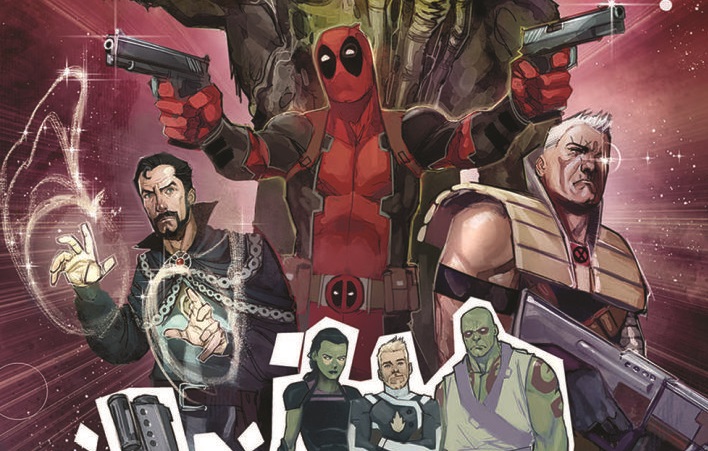 En el nuevo arco de la serie de All-New Guardians of the Galaxy, veremos al equipo en busca de las Gemas del Infinito. A pesar de la union con los Nova Corps mientras rastreaban un artefacto en el cosmos, parece que el equipo deberá reclutar a un héroe de la Tierra para que los ayude.
En la nueva portada de All-New Guardians of the Galaxy #12, se insinúa quién podría ser el nuevo miembro y todo indicaría que se trata de un importante personaje. El dibujante Rod Reis se une a la serie para Marvel Legacy, y junto al guionista Gerry Duggan darán el puntapié inicial al nuevo arco argumental añadiendo un nuevo miembro al equipo de los Guardianes.
Tomando como referencia la próxima portada, las diferentes posibilidades señalan a Deadpool, Ant-Man, Man-Thing, Doctor Strange o Cable. De todas formas, pronto se revelará el misterio.
Hasta mientras, les dejamos la mencionada portada.