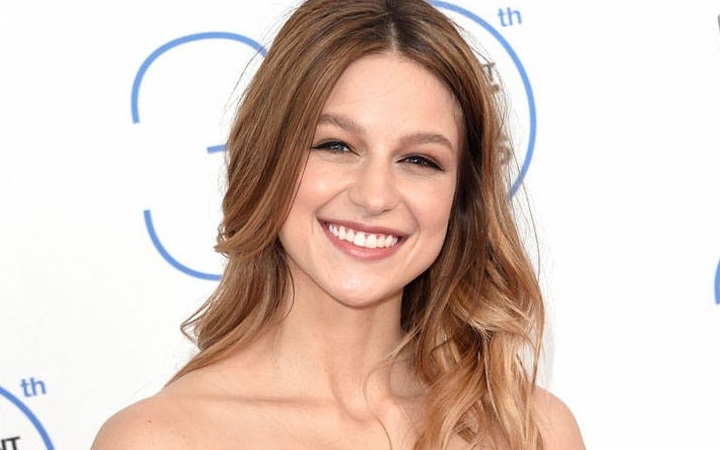 En una reciente entrevista para TV Insider, el productor ejecutivo Marc Guggenheim confirmó que Melissa Benoist prestará su voz a la superheroína nazi de Tierra-X Overgirl en la serie animada de la CW Seed, Freedom Fighters: The Ray:
"Melissa es muy dulce, igual que su interpretación de Supergirl. Fue divertido escucharla grabar las voces y ver que es capaz de tener oscuridad. Creo que ella disfrutó realmente de interpretar a una villana durante un tiempo."
La serie animada de Freedom Fighters: The Ray estará basada en el especial Multiversity: The Master Men, de Grant Morrison y Jim Lee, donde en un universo alternativo los nazis ganaron la Segunda Guerra Mundial y se plantea un escenario donde muchos superhéroes de DC han sido reimaginados como nazis:
"Se llama Freedom Fighters: The Ray por una razón muy específica, que es que sabíamos que queríamos establecer a los Freedom Fighters y Tierra-X. En Multiversity, Grant Morrison vino con una idea a la que respondimos relamente: The Freedom Fighters están formados por varias minorías atacadas por los nazis (mujeres, hombres gay, judíos). Queríamos hacer honor a esa idea. Al mismo tiempo, es una historia de origen sobre la iteración de Tierra-1 de Ray."
Por otra parte, las versiones nazis de Flash y Green Arrow aparecerán en la serie, aunque no se ha revelado si Grant Gustin y Stephen Amell prestarán sus voces a los personajes, pero considerando lo ligados que están al estudio, es muy probable que suceda.