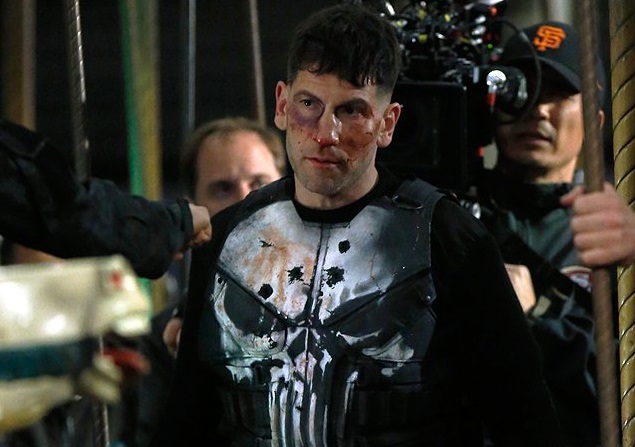 El reparto de The Defenders será claramente amplio, ya que no solo tendremos a los 4 heroes de Marvel Netflix, sino también a muchos de sus personajes secundarios. Pero a pesar de ello, hay un personaje importante que no se ha nombrado hasta ahora y es el que interpreta Jon Bernthal, The Punisher.
Bleeding Cool asegura que el personaje estaría o podría haber sido incluido en el reparto de The Defenders, ya que Bernthal está confirmado para formar parte del panel de la serie en la San Diego Comic Con 2017 que se celebrará el próximo fin de semana. El panel contará con la presencia de Mike Colter, Finn Jones, Charlie Cox, Krysten Ritter, Elodie Yung, Deborah Ann Woll, Jessica Henwick, Marco Ramirez, Jon Bernthal y Jeph Loeb.
Obviamente no hay que ilusionarnos, ya que bien podría estar en el panel para revelar detalles de su serie en solitario de Punisher ya que será la primera en estrenarse luego de los eventos de The Defenders. Lo otro que se especula es que podría presentar -en la SDDC- un pequeño teaser de la serie.