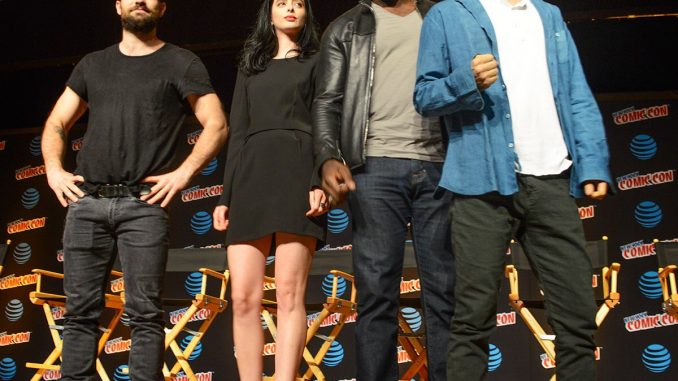 No se trata del primer teaser o poster promocional de The Defenders, sino la primera vez que tenemos juntos a todos los Defenders luego de su anuncio oficial.
En el marco de la NYCC, luego de un fin de semana de grandes emociones con el teaser de Iron Fist, en el panel de Netflix y Marvel unieron a los actores que darán vida al grupo The Defenders, a la vez que en las redes sociales compartieron algunas selfies unidos.
A continuación les dejamos las imagenes de este esperado encuentro entre Jessica Jones -Krysten Ritter-, Luke Cage -Mike Colter-, Daredevil -Charlie Cox- y Iron Fist -Finn Jones-.