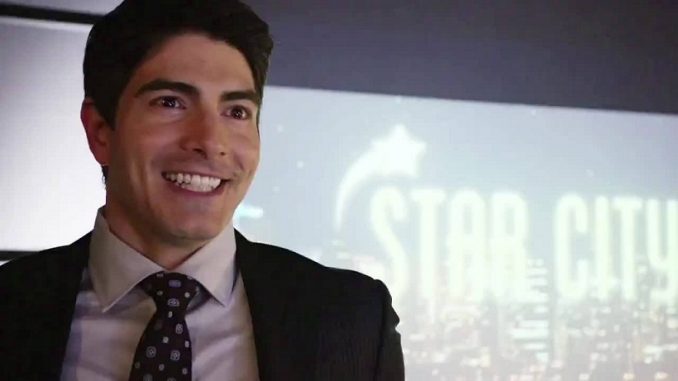 Les queremos avisar que el siguiente comentario puede contener spoilers si estan algo retrasados con los episodios de Legends of Tomorrow, pero en el capítulo 10 de la serie, Ray Palmer descubre que su hermano Sydney Palmer, se convirtió en Atom luego de que Ray desapareciese de la línea temporal. Por otra parte se reveló que Sydney trabajó para Felicity Smoak durante el tiempo que fue CEO en Palmer Technologies antes de fundar su propia compañía llamada Kasnia Conglomerate.
Considerando estos hechos, Marc Guggenheim -Productor Ejecutivo- habló para TV Line de las posibilidades de ver a Sydney Palmer en la serie de Arrow:
"Es un personaje potencial para Arrow. Pero hemos estado hablando sobre ver a Sydney en la segunda temporada de Legends."
Marc reveló que los hermanos Palmer no son gemelos, pero si tienen un gran parecido. Recordemos que en el episodio #10 de Legends of Tomorrow, Ray confunde un busto de su hermano con él, inclusive uno de los personajes (si si, no spoilearé tanto), hace un comentario respecto al gran parecido de Ray con ese busto.