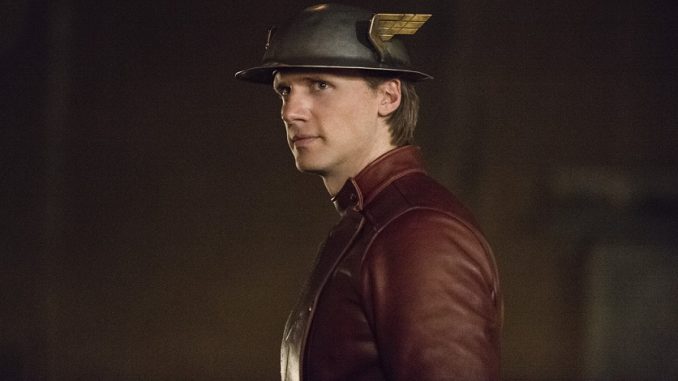 Si estas al tanto de la última temporada de The Flash, sabrás que por el momento la imágen de Jay ha cambiado de ser el querido de los comics a un villano como Zoom, lo que a para los seguidores del personaje en los comics o espectadores de la serie tal vez no les esté gustando tanto.
Justamente esta sensación que tienen los seguidores sobre el giro del personaje en los últimos episodios no ha pasado desapercibido y el showrunner Greg Berlanti ha salido al cruce vía Twitter para tranquilizar las aguas con el siguiente tweet:
For those inquiring, we love Jay Garrick and would never make him a baddie. No reinvention. Keep watching 🙂 love that you're asking q's.

— Greg Berlanti (@GBerlanti) 20 de abril de 2016

"Para aquellos que lo están preguntando, nos encanta Jay Garrick y nunca lo haríamos ser un villano. No hay reinvención. Sigan viendo :). Nos encanta que hagan preguntas."
Claramente y desde un comienzo como muchos sospechabamos, tienen preparado para el final de temporada un giro total a este Jay Garrick Zoom, aún no se reveló la identidad detras de la máscara de hierro y a muchos nos cuesta creer que haya sido tan simple que Jay sea el villano y solo se solucione venciendolo. Veremos qué sorpresa tendremos, queda poco para descubrirlo.