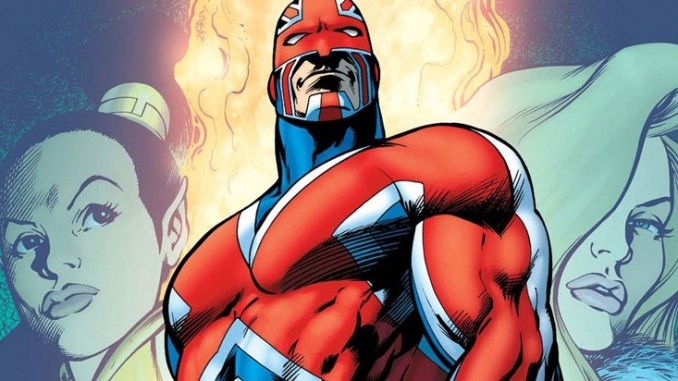 Ciara McAvoy -Dibujante y Escritora- publicó en su cuenta de Twitter una pregunta no tan inocente, en la cual confirmaría que Marvel está en pleno desarrollo de una serie para TV protagonizada por el Captain Britain.
El tweet sobre Brian Braddock -Captain Britain- está acompañado por una imagen del traje del superheroe británico.
A continuación te compartimos el tweet y la traducción:
"Para mi tuit número 1.000: ¿Quién interpretará a Brian Braddock en la próxima serie de televisión del Capitán Britania? Estad atentos."
For my 1000th Tweet: Who will be playing Brian Braddock in the upcoming tv series #CaptainBritain?#Marvel Stay tune! pic.twitter.com/e0gbXKjdav

— Ciara McAvoy (@CiaraMcAvoy1) 19 de marzo de 2016
Sobre este tweet, se autoresponde comentando lo siguiente:
"Aún no puedo revelar nada pero espero poder hacerlo pronto. Esperando a que den el ok desde la co-producción."
I can't reveal anything yet but hopefully I'll be able to soon. Waiting for the go ahead from the co-producer

— Ciara McAvoy (@CiaraMcAvoy1) 22 de marzo de 2016

Asi que pronto tendremos más noticias sobre este gran personaje que fue creado allá en el año 1976 por Chris Claremont y Herb Trimpe, el cual vendría a ser un equivalente al Captain America, su nombre real es Brian Braddock y es hermano de Elizabeth Braddock, tal vez el nombre de su hermana les suene familiar ya que es nada más ni nada menos que Psylocke.