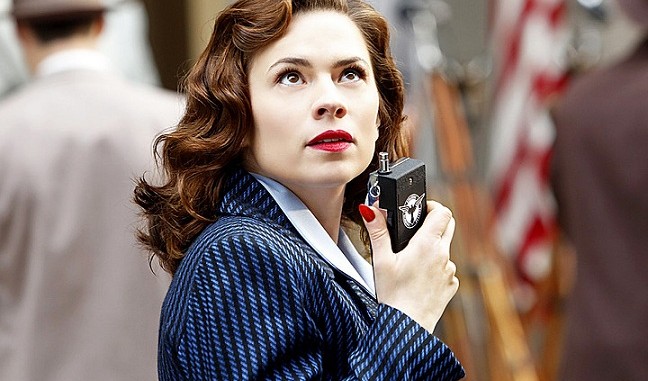 Ya se publicó la sinopsis y el primer video promocional del episodio 6 de la segunda temporada de Agent Carter titulado "Life of the Party" y que será emitido el próximo 16 de febrero.
El video incluye también un adelanto del episodio 7 que será emitido el mismo día bajo el nombre "Monsters"… una promo 2×1:
"Capítulo 6: Cuando Peggy se da cuenta de que no puede salvar a Wilkes por su cuenta, acude al adversario más inesperado para que le ayude mientras Whitney hace un movimiento para controlar la mortífera Materia Cero.
Capítulo 7: Mientras Peggy organiza una misión de rescate, Whitney persigue incluso más poder oscuro, y Jarvis descubre que debería no hacer promesas que no puede mantener. Agente Carter está protagonizada por Hayley Atwell como la Agente Peggy Carter, James D'Arcy como Edwin Jarvis, Enver Gjokaj como el Jefe Daniel Sousa, Wynn Everett como Whitney Frost, Reggie Austin como Jason Wilkes y Chad Michael Murray como el Jefe Jack Thompson.
El episodio 6 fue escrito por Eric Pearson y dirigido por Craig Zisk.
El episodio 7 fue escrito por Brandon Easton y dirigido por Metin Huseyin."